Sontay SMART Sensor:
Sontay's new generation of Smart sensor can offer full environmental sensing in one single device. This sensor can measure;
Temperature
Relative Humidity
CO2 Carbon Dioxide
CO Carbon Monoxide
Air Quality
Light Level
Occupancy
The sensor also offers user interface options, e.g. Set Point, Fan Speed and Momentary Switches.
The result is a faster, more efficient installation where controller and I/O requirements are reduced.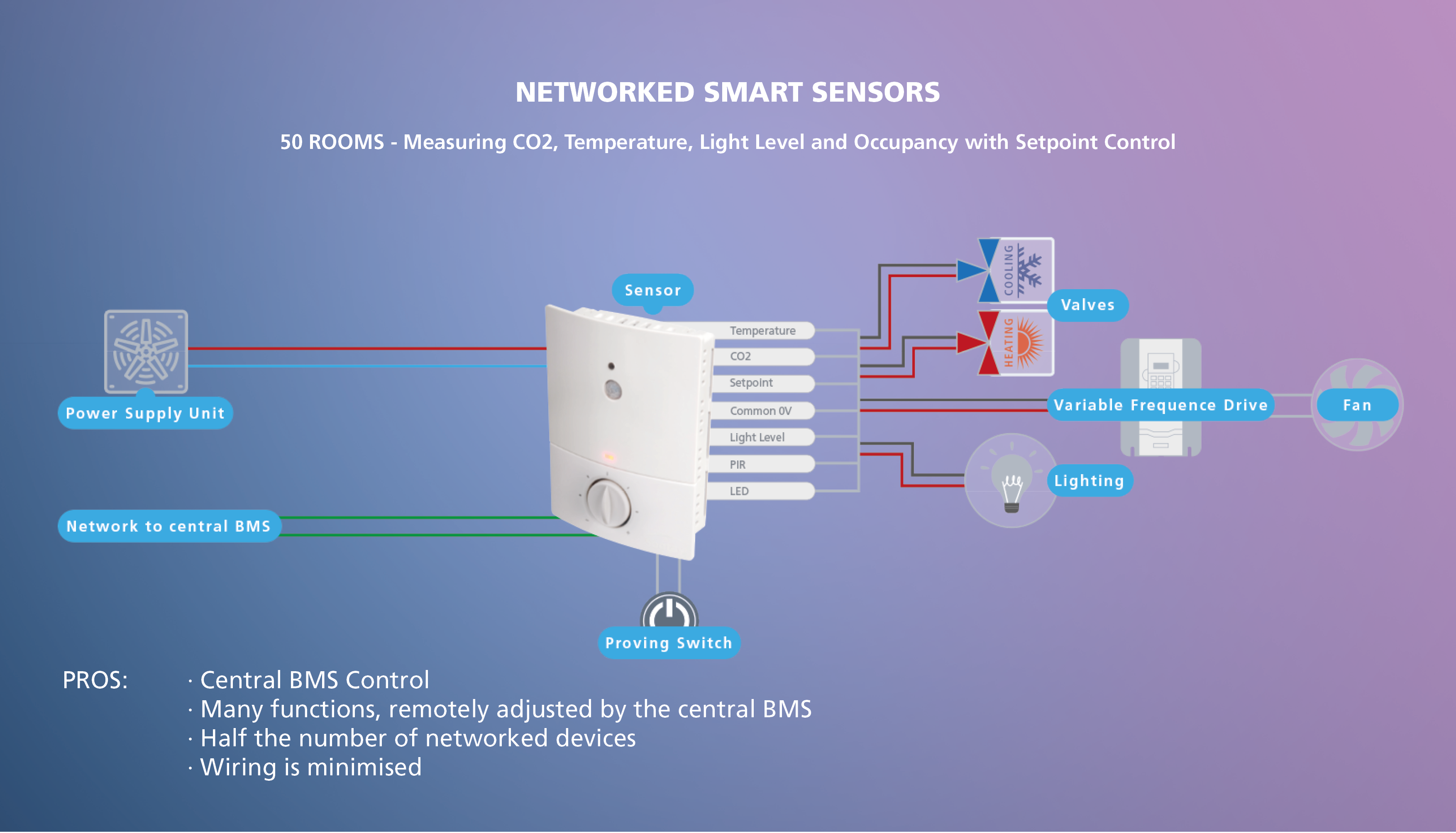 Benefits:
Greater comfort and control for the End User
Ease of data monitoring assist the Building Manager
Simplified & low cost for the Systems Integrator