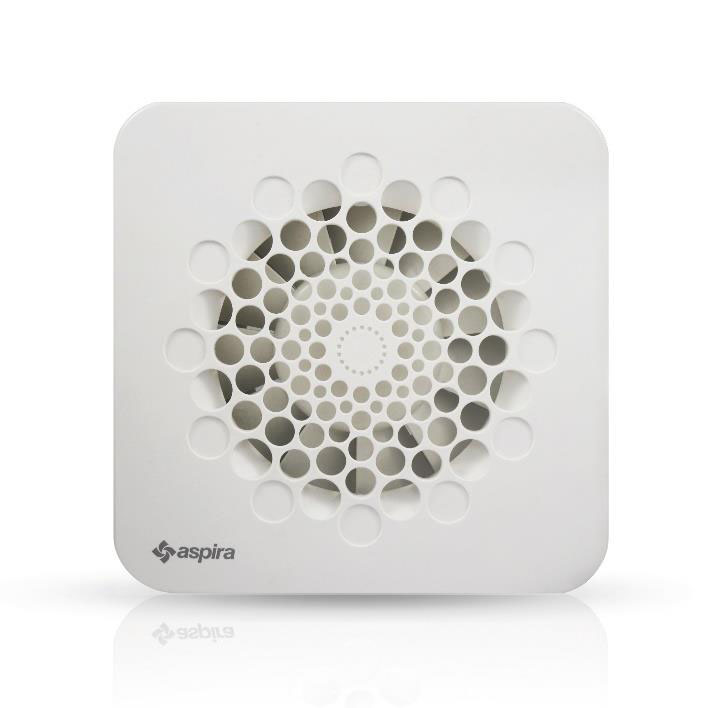 Aspirante:
Axial extraction fan with high performance
One product fits 4 diameters 80mm – 90mm – 100mm – 120mm
Aspirante's modern and unique design makes it suitable for any environment. For intermittent or continuous ventilation of bathrooms, kitchens, or utility rooms of both domestic and commercial premises
Aspirante is suitable to extract the air directly outside, into ducts. The possibility of using it for window installation by mean of a special kit (Aspirkit Vetro) makes Aspirante suitable for a wider range of applications.
The reduced spigot makes it suitable for every wall installation even with a duct bend very close to fan outlet.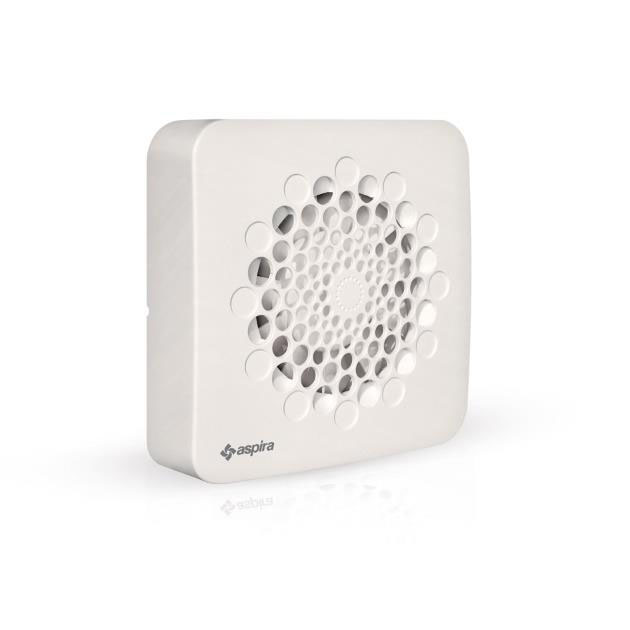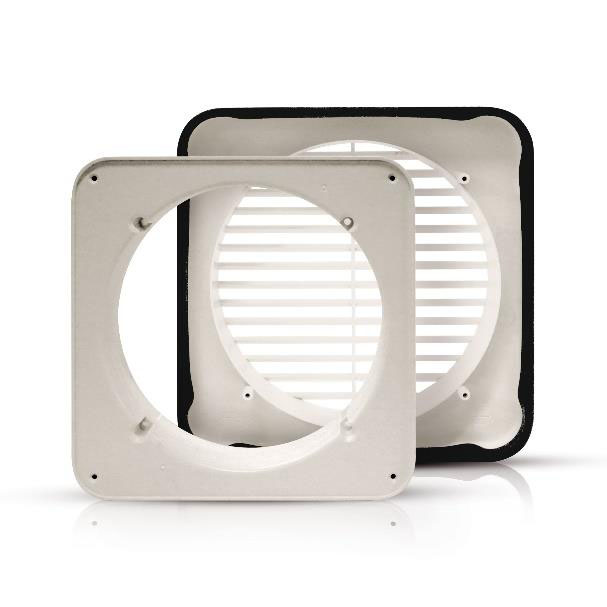 General features
One model fits 4 duct sizes by mean of a KIT included in the box suitable for Ø80-100- 120mm ducting
Made of shockproof and anti-UV ABS plastic.
Induction motor with thermal cut out – insulation class F
Maximum ambient temperature 45 °C
Timer version: overrun timer settable from 45 sec. to 20 minutes
HT version: Humidity sensor settable between 40% and 80% rh.
Suitable to extract the air directly outside or into ducts
Reduced spigot
Suitable for wall, ceiling and window installation
One model fits 4 duct sizes by mean of a KIT included in the box suitable for Ø80-100- 120mm ducting
Technical Specification
| | | | | | | |
| --- | --- | --- | --- | --- | --- | --- |
| Code | MODEL | Ø | m³/h | mmH2O | W | dB(A) 3 m |
| AP3100 | ASPIRANTE | 80 mm / 3" | 55 | 8.8 | 23 | 41,5 |
| | | 100 mm / 4" | 100 | 8.8 | 23 | 43 |
| | | 120 mm / 5" | 130 | 9 | 24 | 43 |
| AP3102 | ASPIRANTE T | 80 mm / 3" | 55 | 8.8 | 23 | 41,5 |
| | | 100 mm / 4" | 100 | 8.8 | 23 | 43 |
| | | 120 mm / 5" | 130 | 9 | 24 | 43 |
| AP3104 | ASPIRANTE HT | 80 mm / 3" | 55 | 8.8 | 23 | 41,5 |
| | | 100 mm / 4" | 100 | 8.8 | 23 | 43 |
| | | 120 mm / 5" | 130 | 9 | 24 | 43 |

Our Location
Floor One Block B, Monksland Business Park, Athlone, Roscommon, Republic of Ireland

Email Address
info@ermensystems.ie

Phone Number
+353 90 649 0050