Expertise and experience in energy Efficiency.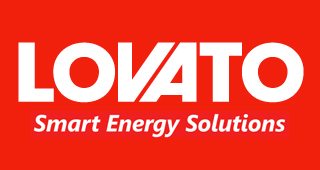 Hydraulic systems for energy saving.
Hydronic systems MADE IN INTALY.
Products designed for easy and quick installation, with high performance and efficiency
Zone distribution systems
Mixing unit for underfloor heating systems
Solar stations
DHW producer modules
Separation modules
Biomass systems
Heating controllers
Hydraulic separators
Heating interface units
ENERGY DISTRIBUTION SOLUTIONS:
Distribution systems have an important function in the heating/cooling system in residential and industrial/commercial installations. Utilising electronic controllers, they control the temperature of the water and the operating time, ensuring the maximum thermal comfort and energy efficiency.
HEATING INTERFACE UNITS:
HIU's maintain the advantages of the centralised system and at the same time enabling the selection of the correct temperature and operation time and individual management to satisfy each individual user's requirement. Compact and modular modules manage Heating/Cooling, Energy Efficiency and DCW/DHW flow measurement.
DHW PRODUCTION MODULES:
Instant Hot Water Stations:
These units are suitable for Domestic and Industrial applications, where large amounts of instantaneous hot water is required. Ideal in conjunction with renewable heating at low temperatures. Available in thermostatic and electronic control versions.
SEPARATION UNITS AND BIOMASS SYSTEMS:

These units act as an interface between a solid fuel energy source ( wood/pellet fireplace, wood pellet thermo stove), with open loop and traditional energy sources (Gas boiler), closed loop, designed for separation of the primary circuit to the secondary circuit.
SMART ENERGY MANAGEMENT AND HEATING CONTROL:

The family of products for energy management, are a set of electronic components and IT, that enable the efficient management and intelligent optimization of the available energy sources, resulting in the highest degree of energy efficiency and climate comfort.
SOLAR STATIONS:
These are suitable for all forced circulation solar systems. They pump the water from the solar collectors to the buffer tank. The electronic solar controller ensures the best control and management of the solar system

Our Location
Floor One Block B, Monksland Business Park, Athlone, Roscommon, Republic of Ireland

Email Address
info@ermensystems.ie

Phone Number
+353 90 649 0050