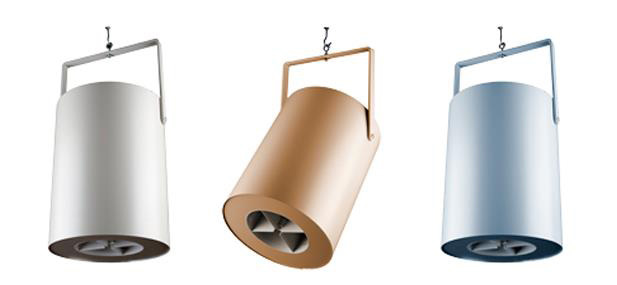 Overview
Encased in a subtle, powder-coated aluminium housing, the Designer Series brings the benefits, features and functions of the Standard Series in a package suited to modern buildings. Designer Series fans are ideal for prominent locations and for use in architecturally-sensitive locations.
Benefits
Save between 20% and 50% on energy bills
Heating costs fall by 20% to 50%
Cooling Costs should be 40%
5-year warranty
Quick and easy to install and maintain
Rapid ROI, usually between 12 and 24 months.
Compatible with BMS and HVAC systems.
Reduces Condensation
Recycles heat from other sources, e.g. Machines, lighting, people etc.
Options
Speed Controls
Stand Alone, BMS or Wireless Control
Custom colours
PSC or EC motors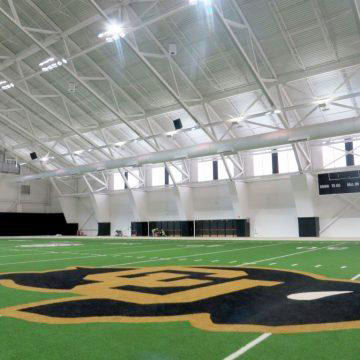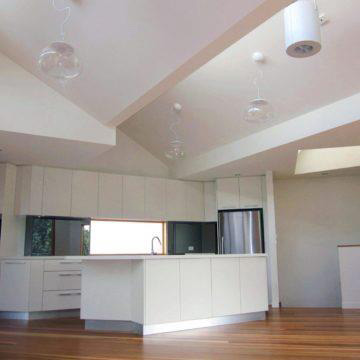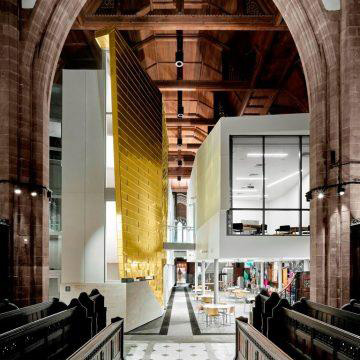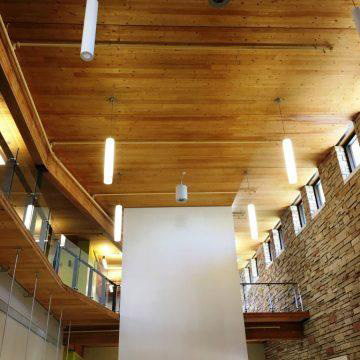 Designer series fans installed in various settings including sport training facilities and modern homes
DESIGNER SERIES TECHNICAL SPECIFICATIONS
Model 10(S)

Height: 435mm




Rim Height: 299mm




Width: 333mm




Weight: 5.4kg

Model 10

Height: 538mm




Rim Height: 400mm




Width: 333mm




Weight: 6.8kg

Model 15

Height: 538mm




Rim Height: 400mm




Width: 333mm




Weight: 6.8kg

Model 25

Height: 538mm




Rim Height: 400mm




Width: 333mm




Weight: 6.8kg

Model 45

Height: 610mm




Rim Height: 452mm




Width: 373mm




Weight: 8.6kg

Model 60

Height: 838mm




Rim Height: 610mm




Width: 492mm




Weight: 17.2kg

Model 125

Height: 938mm




Rim Height: N/A




Width: 960mm




Weight: 45.3kg
| TECH SPECS | MODEL 10 | MODEL 15 | MODEL 25 | MODEL 25/EC | MODEL 45/PS-4 | MODEL 45/PS-2 | MODEL 45/EC | MODEL 60/PS-4 | MODEL 60/EC | MODEL 125/EL |
| --- | --- | --- | --- | --- | --- | --- | --- | --- | --- | --- |
| Ceiling Heights1 | 2.5m – 4m | 4m – 6m | 6m – 8m | 3m – 9m | 8m – 12m | 12m – 14m | 13m – 15m | 12m – 18m | 17m – 20m | 20m – 35m |
| Nozzle Heights1 | 2m – 3.5m | 3.5m – 5.5m | 6m – 7m | 2.5m – 8m | 7.5m – 11m | 11m – 13m | 12m – 14m | 11m – 16m | 16m – 18m | 18m – 33m |
| Dia. Coverage1 | 8m – 10m | 9m – 11m | 11m – 13m | 11m – 13m | 11m – 13m | 11m – 14m | 12m – 15m | 14m – 17m | 14m – 17m | 17m – 21m |
| Floor Area1 | 48m2 – 72m2 | 60m2 – 90m2 | 89m2 – 133m2 | 89m2 – 133m2 | 89m2 – 133m2 | 100m2 – 150m2 | 111m2 – 167m2 | 148m2 – 222m2 | 155m2 – 232m2 | 223m2 – 334m2 |
| Volts2 | 230 | 230 | 230 | 230 | 230 | 230 | 230 | 230 | 230 | 200-277 |
| Watts2 | 12 | 15 | 31 | 30 | 42 | 125 | 175 | 120 | 170 | 400 |
| RPM2 | 980 | 1230 | 1450 | 1700 | 1450 | 2450 | 3050 | 1390 | 1630 | 1000 |
| CFM2 | 318 | 406 | 459 | 620 | 595 | 1072 | 1290 | 1667 | 1770 | 5200 |
| m3/hr1 | 540 | 690 | 780 | 1053 | 1010 | 1821 | 2192 | 2832 | 3007 | 8835 |
| AMPS2 | 0.06 | 0.06 | 0.14 | 0.26 | 0.19 | 0.54 | 1.40 | 0.57 | 1.30 | 1.80 |
| IP Rating | IP55 | IP55 | IP55 | IP55 | IP44 | IP44 | IP44 | IP44 | IP44 | IP54 |
| Operating Temp2 | -20oC – 70oC | -20oC – 70oC | -20oC – 70oC | -30oC – 50oC | -25oC – 70oC | -25oC – 50oC | -25oC – 60oC | -25oC – 75oC | -25oC – 60oC | -25oC – 60oC |
| Thermal Shut Off1 | 110oC | 110oC | 110oC | 110oC | 135oC | 135oC | 135oC | 135oC | 135oC | 135oC |
| Reset Temp1 | 90oC | 90oC | 90oC | 90oC | 125oC | 125oC | 125oC | 125oC | 125oC | 125oC |
| Noise Level2 | 0 – 21dB(A) | 0 – 21dB(A) | 0 – 31dB(A) | 0 – 45dB(A) | 0 – 35dB(A) | 0 – 44dB(A) | 0 – 49dB(A) | 0 – 38dB(A) | 0 – 38dB(A) | 0 – 31dB(A) |

Our Location
Floor One Block B, Monksland Business Park, Athlone, Roscommon, Republic of Ireland

Email Address
info@ermensystems.ie

Phone Number
+353 90 649 0050